All Set for Ariel Re Bermuda Intl 7s
The long anticipated Ariel Re Bermuda Intl 7s is fast approaching. Tournament starts this Friday evening, 3:00p EST (4:00p ADT). Stay informed with the latest scores and highlights on URugby.com.
Ariel Re Bermuda Intl 7s Pool Play Starts Friday
The official pools have been released for 2018 Ariel Re Bermuda Intl 7s. Returning champion Kutztown University leads a talented group of 10 men's sides, while the 1st time women's bracket features top teams Colgate and American International College. St. Thomas of Houston, Texas is making the trip this year to take on an ever-improving set of Bermuda High School teams bolstered by the world famous Beyond Rugby Bermuda program.
MEN'S POOLS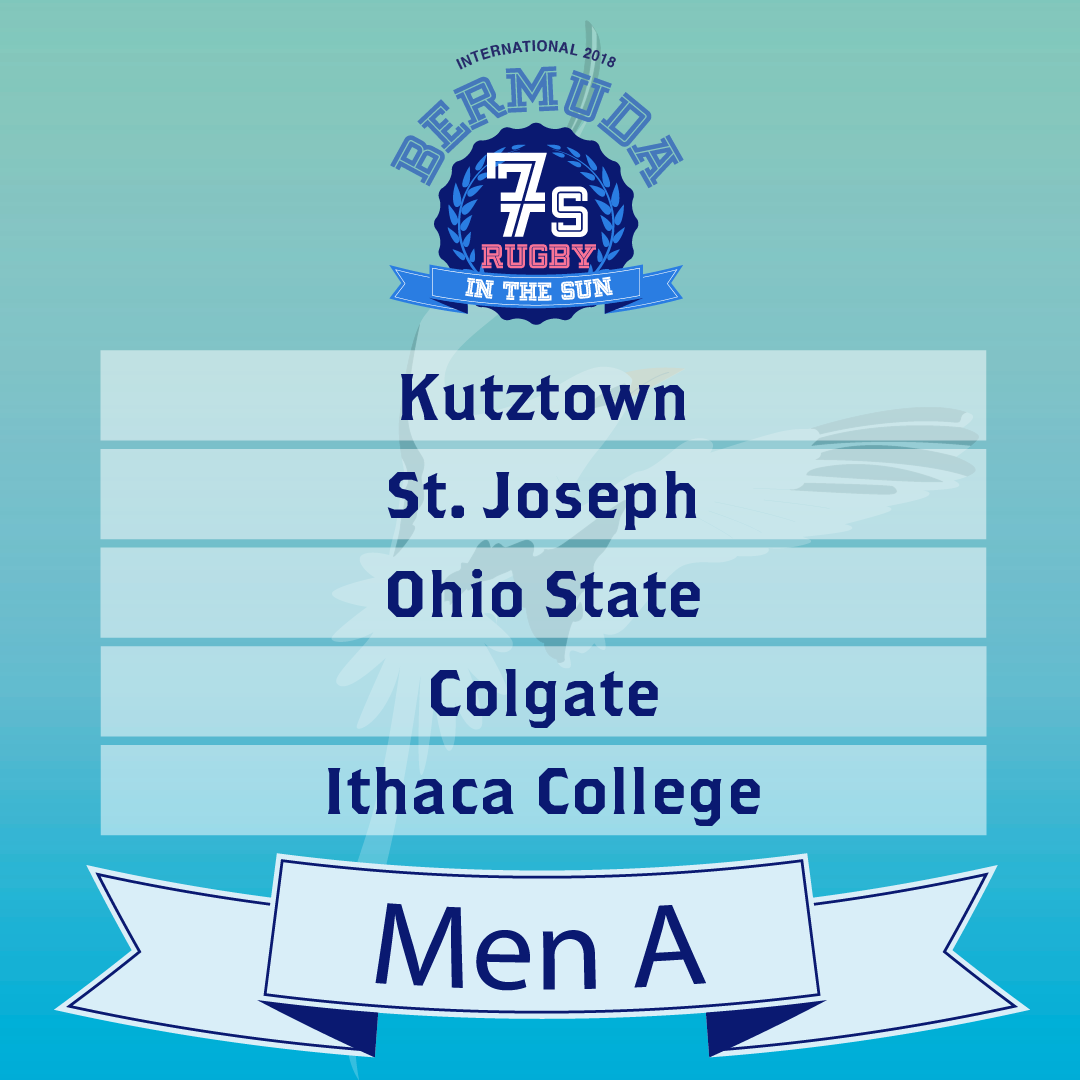 In Pool A the team to beat is, of course, Kutztown University. After losing in the third place match in 2016 to the home town Bermuda All-Stars 10-15, Kutztown stormed back with a vengeance in 2017 taking home the Cup in the championship match by defeating the Bermuda All-Stars on their home turf by a score of 33-5. Third place winner in 2017, Saint Joseph's returns for their third year in a row. Colgate and Ithaca travel to Bermuda this week for the first time to compete. Big Ten's Ohio State travels to Bermuda for their first try at the coveted Ariel Re Bermuda Intl 7s Cup.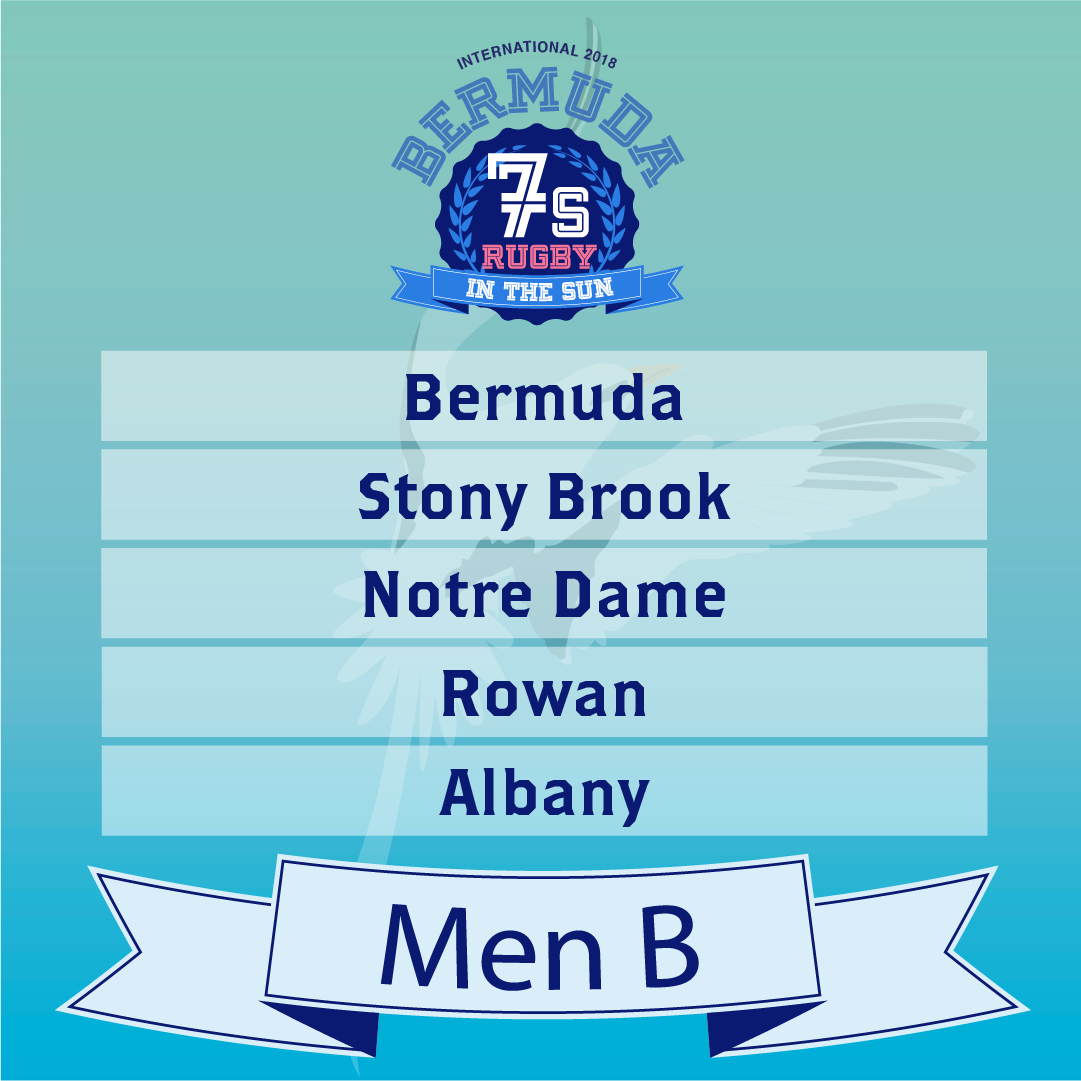 The Bermuda All-stars are the top seed in Men's Pool B based on the merits of their 3rd Place finish in 2016 and runner-up last year. Bermuda has earned the reputation by their consistent top play against some of the most talented teams in the USA. Rowan and Albany, who have played in the Bermuda 7s in past years, have shown signs of top form. Stony Brook, returning to Bermuda for their third straight year, is rumored to be as strong as ever in 2018. Notre Dame University is taking no chances as they arrived on the island early for a full week of training.
WOMEN'S POOL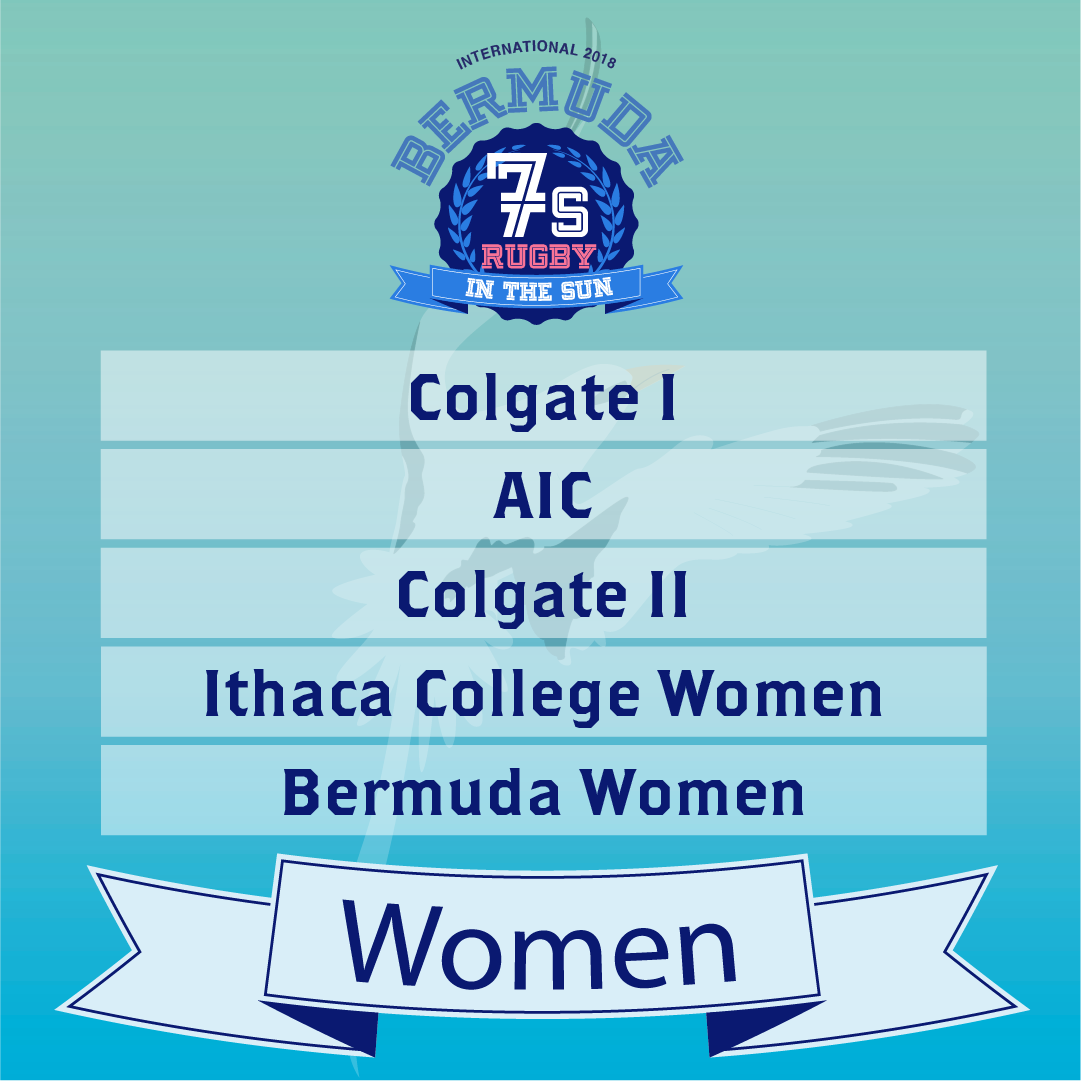 This is the first year the Ariel Re Bermuda International 7s tournament has welcomed collegiate women's teams to compete.
The Bermuda Women's Collegiate All Stars is host to many promising players who train regularly with the National Team. Colgate, AIC, and Ithaca all look to take on the local talent while establishing themselves as fearsome international rivals.
HIGH SCHOOL BOYS' POOL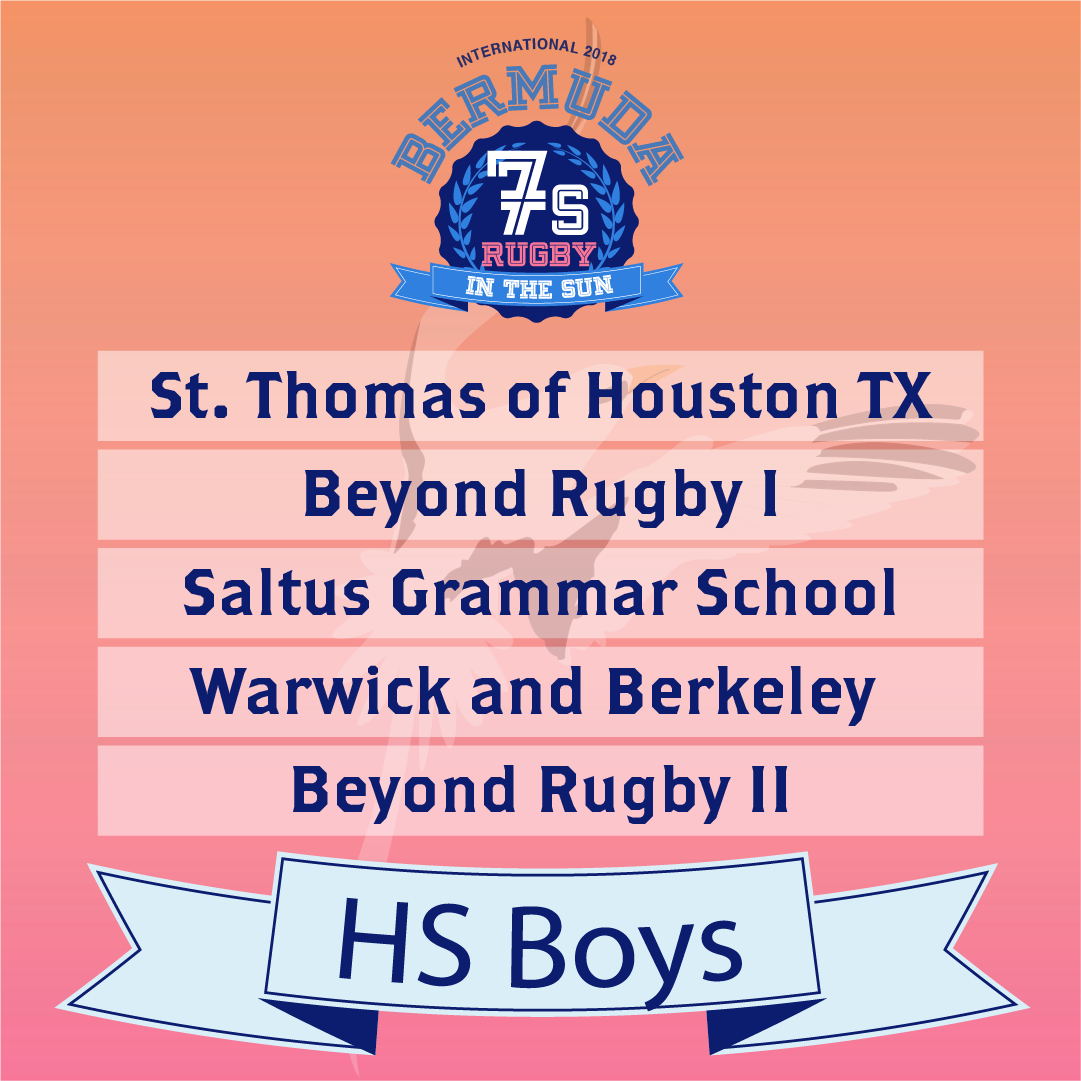 Beyond Rugby Bermuda is assembling two squads to play against St. Thomas High School from Houston, TX. A local all-star team of players from local Bermudian High Schools, Warwick Academy and Berkeley Institute have teamed up to compete. Bermuda's Saltus Grammar School has also taken up the challenge and will lace 'em up against the big boys this weekend.
USA Islanders Rugby Team Topics
All USA Islanders Rugby Team Topics