Relax on Bermuda's Best Pink Sand Beach
Experience a luxurious beach experience with all the quintessential Bermuda touches at Elbow Beach, which has an accompanying resort and a public access area.
The Pink Sand of Elbow Beach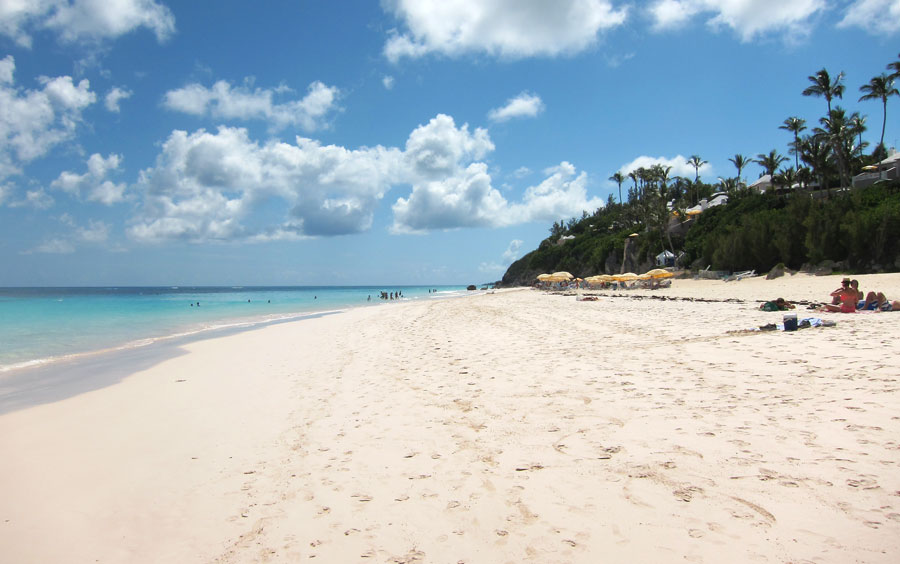 Located in Paget Parish off the South Road, Elbow Beach has a gentle curve resembling an elbow that gives the beach its name. It's one of the most beautiful pink sand south shore beaches of Bermuda.
Close to the shore, there are stunning coral reefs that act as barriers to the ocean breeze. Because of these strong, natural barriers, the water remains relatively calm, making it ideal for swimming and snorkeling. You can even find the Pollockshields shipwreck 100 yards off the shore, if you're keen on discovering a lost piece of history!  Moreover, a series of small breakers are located within a few feet of the shore and offer a variety of marine life to gaze at.
Tired of underwater activities?  Play volleyball with the Bermudian locals, who often take the long route home by walking on Elbow Beach!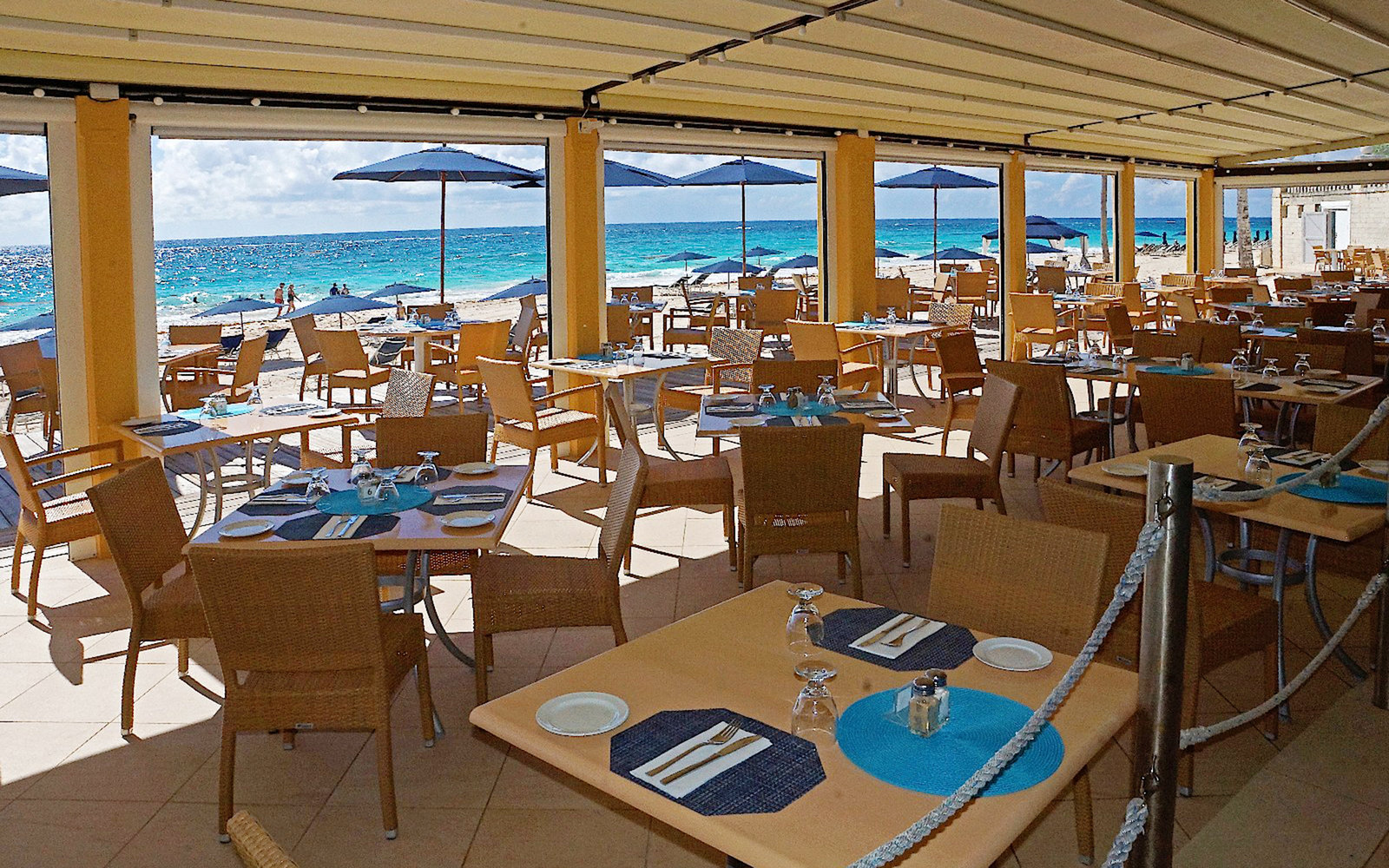 Dine in Comfort
If you get hungry, Elbow Beach has a restaurant attached to the resort called Mickey's Beach Bistro & Bar. Dining at Mickey's is the closest you can get to the water, and it's the ideal place to relax, dine and sip on a cocktail.
While only operating seasonally from April to October, Mickey's offers a lively atmosphere and great service to accompany its traditional Bermudian fare. Enjoy Bermuda fish chowder, seared scallops with lemon sauce, golden fried calamari or the seafood salad.
For a heavier main course, try the pan roasted red snapper with lemon sauce, lemon grilled pork tenderloin, rib eye steak or juicy lobster. Eating well at Mickey's is easy, and particularly comforting to the soul after a long day of adventuring at Elbow Beach.