The Atlantic Rugby Cup Results
The results of the Atlantic Rugby Cup doubleheader are finally in, with the Collegiate All-Star Rugby Cup and Islanders vs. Saracens matches ending with surprising results.
The Collegiate All-Star Rugby Cup featured well-matched talent on both teams from the Liberty All-Stars and the Republic of Texas All-Stars. Ending with a score of 33-12, the Republic of Texas All-Stars won the Collegiate All-Star Rugby Cup.
While Liberty had some flashes, especially in the backline where Bryan Michel and Jimmy Wolfer were solid, the Texas forwards were the stronger. With Brennan Falcon putting in a full day's work and lock Damon Torres showed a high work rate and hard-nosed play, Texas was able to play as a unified group. 
Check out the game details on #LRCvTex »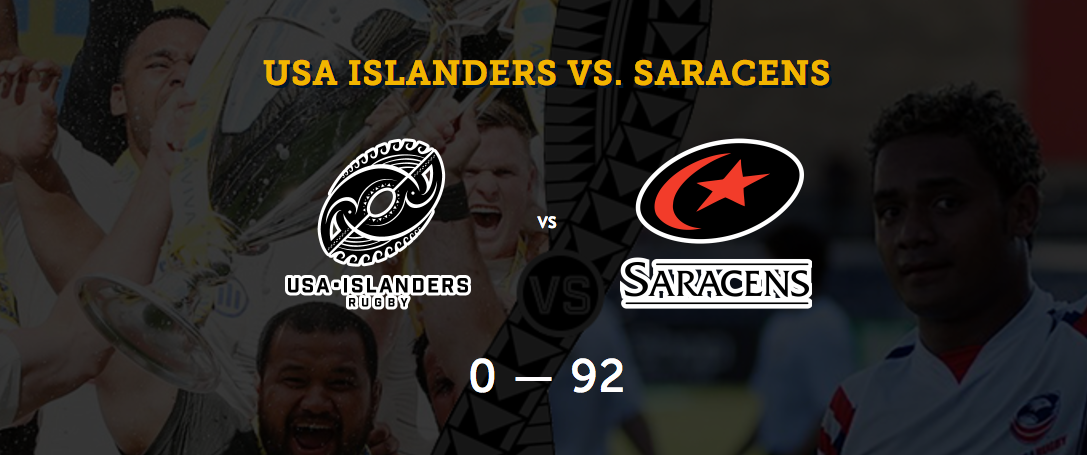 The USA Islanders vs Saracens match ended 92-0 in favor of the Saracens. Saracens shut out a game but overmatched the USA Islanders team, despite talented players on both sides.
The game was hotly contested for a good portion of the first half, and the Islanders had some good scoring chances thanks to some turnovers and aggressive play in the tackle and in the rucks. But mistakes let Saracens off the hook, and the European Cup champions didn't let the Islanders off the hook at all.
USA Islanders Rugby Team Topics
All USA Islanders Rugby Team Topics