Teams Set to Battle at 2018 Ariel Re Bermuda Intl 7s
The final roster is in! In the biggest year yet, the 2018 Ariel Re Bermuda Intl 7s will host 4 mini teams, 5 high school boys teams and 16 collegiate men's and women's teams at the National Sports Centre, Bermuda's premier sporting event venue.
In three weeks these rugby teams will meet on the pitch in Hamilton to compete for the title of champion!
Grade School Kids
BRFU Mini Rugby U9
BRFU Mini Rugby U10
BRFU Mini Rugby U11
BRFU Mini Rugby U12
High School Boys
Berkeley Institute
Cedarbridge Academy
Saltus Grammar School
St. Thomas Eagles
Warwick Academy
Collegiate Women
American Intl College I
American Intl College II
Bermuda All Stars
Colgate University I
Colgate University II
Ithaca College
Collegiate Men
Bermuda All Stars
Colgate University
Ithaca College
Kutztown University
Ohio State University
Rowan University
St. Joseph's University
Stony Brook University
University at Albany
University of Notre Dame
The tournament will take place on March 16-17, 2018. Stay tuned for the official tournament pools.
Tournament Hotel Deals in Bermuda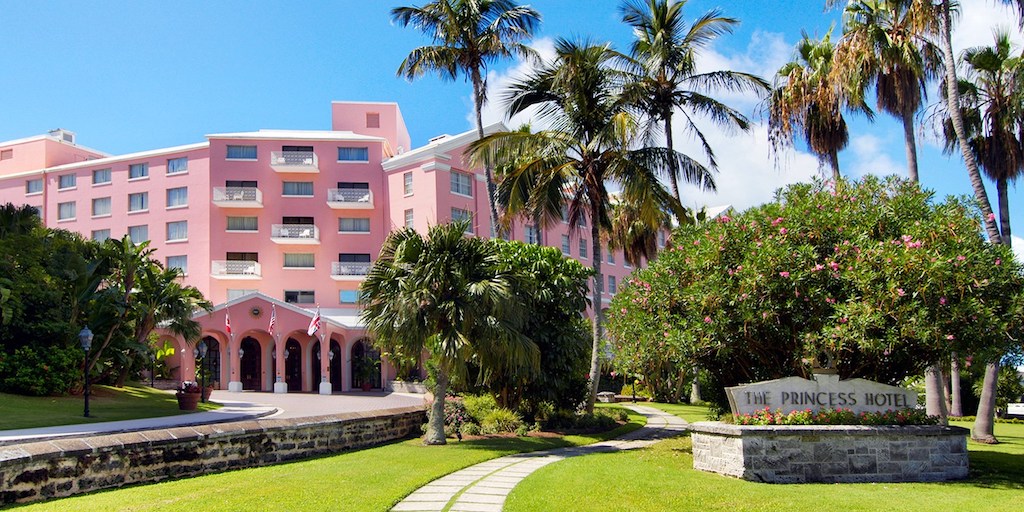 URugby has partnered with the Hamilton Princess to offer exclusive deals to teams and families traveling to the island for the 2018 Ariel Bermuda Intl 7s.
Hamilton Princess is a luxury urban resort, overlooking the stunning blue waters of the harbor. The iconic "Pink Palace" is a 5 minute walk from the shopping, dining, and nightlife of downtown Hamilton.
Starting at $249.00, discounted rates are available from Mar 12 - 20, 2018 to family and fans attending the 2018 Ariel Re Bermuda Intl 7s.
USA Islanders Rugby Team Topics
All USA Islanders Rugby Team Topics