Vote for Today's Player Matchup
Today's unlikely matchup pits two talented rugby players against each other -- Mikle Dill from Beyond Rugby Bermuda and Brad Barritt from the legendary Saracens. Since Mikle Dill has recently returned from the Stellenbosch Rugby Academy to improve his rugby skills, we decided to see how he would do against someone who plays professionally, like Brad Barritt for the Saracens. Let's see who can get the most support from their fan base.
Vote for your favorite player »
Only 10 More Days Until #ISLvsSAR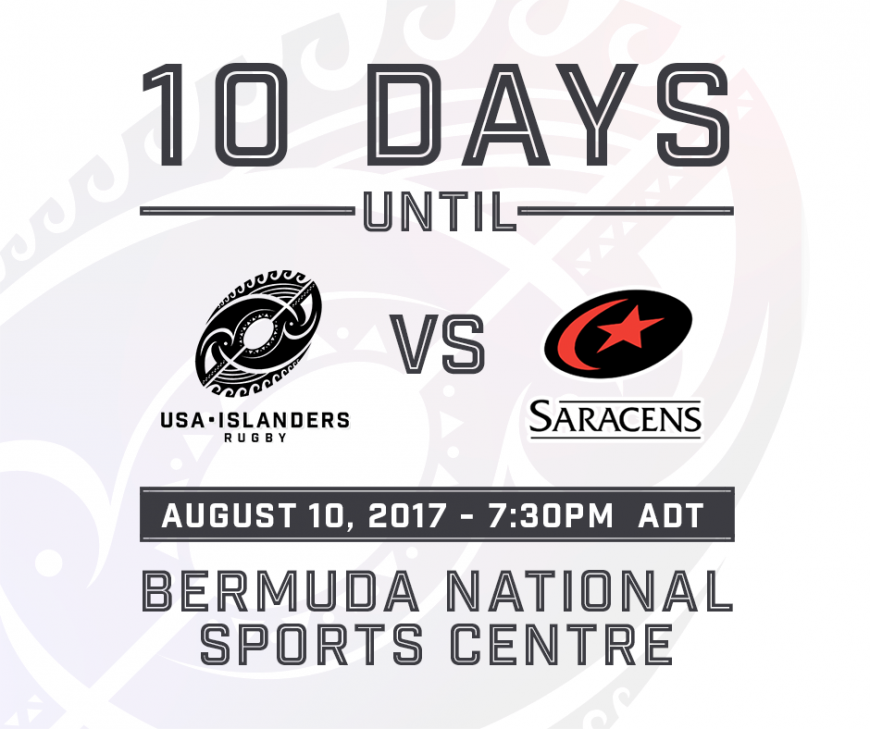 With the game being 10 days away, the Islanders are beginning to prepare for their challenging open match with the world renowned Saracens in Bermuda at the Bermuda National Sport Centre.
Check out more details about the match »
Book Your Luxurious Room at the Hamilton Princess

Book your room today for the USA Islanders vs Saracens game! Enjoy a week's stay at the beautiful Hamilton Princess Hotel in Bermuda.
Book your Hamilton Princess room »
Watch the Collegiate All-Stars #LRCvsTex Rugby Match

The first match on our agenda is the newly formed Liberty Rugby Conference All-Stars doing battle against the Republic of Texas All-Stars. It will be epic.
Read more about the collegiate all-star clash »
Finish your vacationing by watching the #ISLvsSAR Rugby Match

Take time out of your vacation to watch the USA Islanders vs Saracens. The Saracens are one of the best teams in the world. A must for any sports enthusiast, the highly anticipated, fast-paced match is guaranteed to keep you on the edge of your seat.
Visit the USA Islanders website »
Purchase a USA Islander Jersey

Own a piece of history and help the Islanders fund their trip to Bermuda.
USA Islanders Rugby Team Topics
All USA Islanders Rugby Team Topics