Explore the Scenic Railway Trail in Bermuda
Getting around Bermuda is an easy feat, with transportation readily available everywhere. But what should you do when you want to get out of the bustling city of Hamilton? Slow down and unwind by walking, jogging or bicycling along the famous Railway Trail.
Bermuda's historical Railway Trail is an 18 mile walkway that winds around the entire island, providing an unparalleled way to take in the island's breathtaking ocean views and forest foliage.
Originally, the Bermuda Railway was the primary means of transportation for the islanders. The train, known as the "Old Rattle and Shake," operated from 1931 to 1948, running from St. George's Station in the east to Somerset Station in the west. In 1964, the remaining 18 out of 22 miles were transformed into a trail for walkers and cyclists. The trail was designated as a National Park in 1986 and is maintained by the Bermuda Parks Department.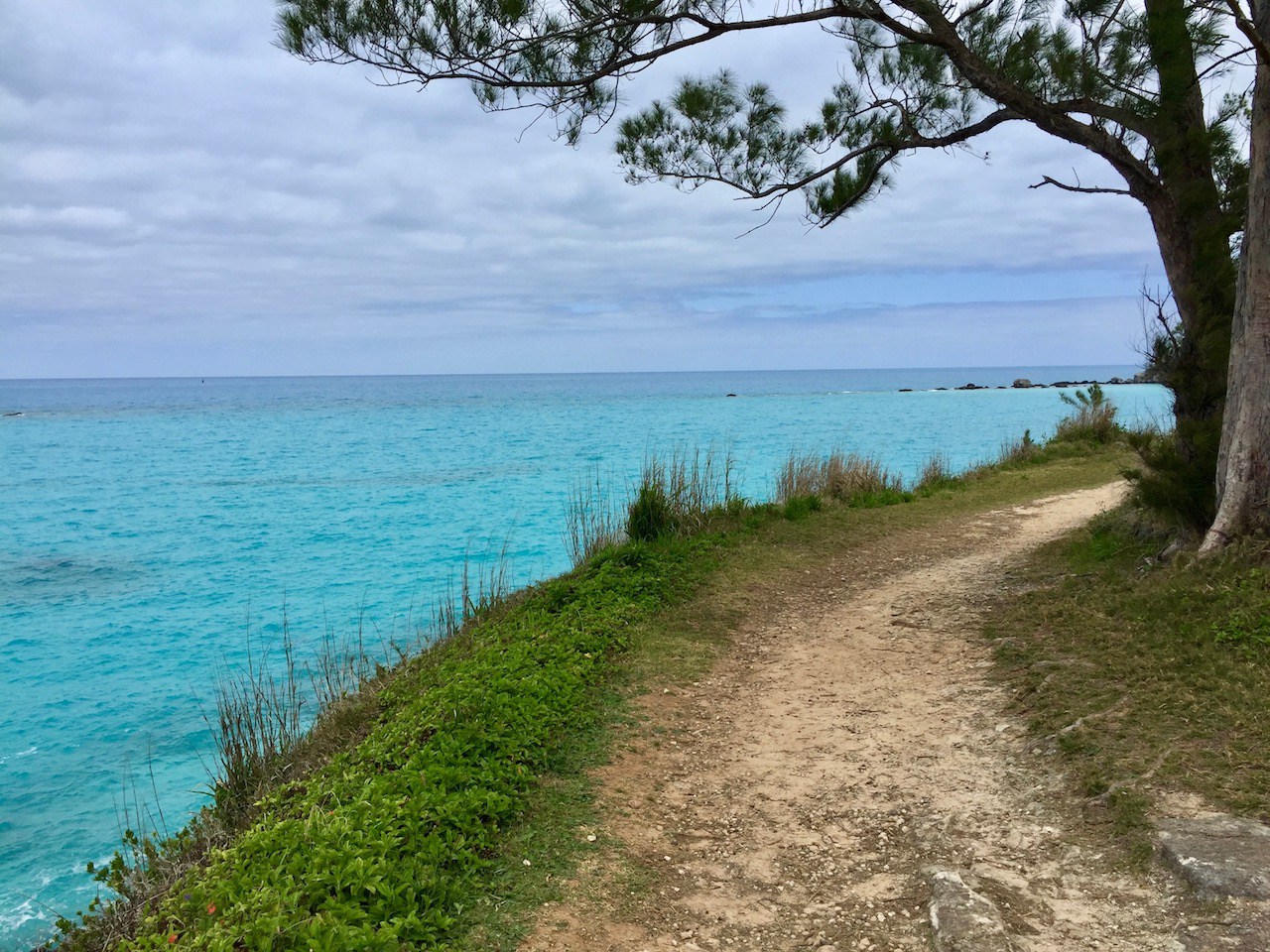 First time to Bermuda? Here are a few things you can do to get the most out of the Railway Trail!
1. Bicycle along the East End
The winding paths along the Railway Trail practically invite both an experienced cyclist or entire family to experience its wonder. Bicycling along the East End allows you to see Britain's mark on colonial history, with abandoned fortresses and houses. You'll enjoy the island breeze and be able to admire the lush flora and wildlife along the path!
2. Catch a Fish near Somerset Bridge
Avid fisher? Bring your equipment to Somerset Bridge and spend a few hours fishing in the pristine Bermuda water. You'll be in awe at the variety of fish and sea life that lives on Bermuda's turf.
3. Visit Lover's Lake along Ferry Point Park
For a romantic spot, visit Lover's Lake along Ferry Point Park. The serene atmosphere of Railway Trail makes it a perfect fresh-air date, and the picturesque Lover's Lake is perfect for creating beautiful memories with your loved one.
4. Spot a Plane in the Sky
Curious about aviation? Spot a plane in Bermuda's wide blue skies, while walking on the Railway Trail. You'll frequently hear planes pass by overhead carrying tourists to Bermuda!
5. Have a Relaxing Picnic
Get away from the city life by having a calming picnic in one of the secluded areas of the Railway Trail! Cool down from the heat by enjoying an island favorite, the Snowball crushed ice dessert, while sitting beneath forest foliage.
Whether you explore the outdoors in athletic leisure or simply have a great time relaxing, the Railway Trail is a must-see tourist destination.